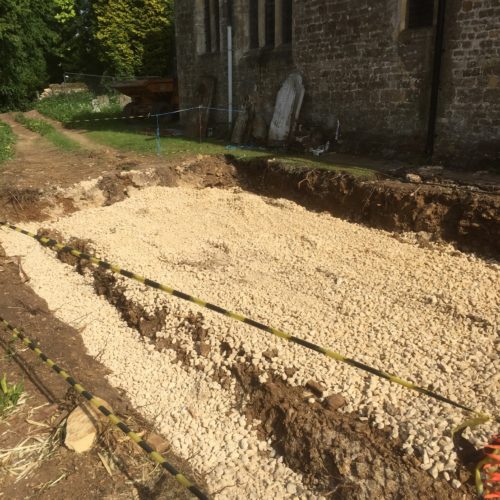 In order to provide better access and facilities for our congregation and the many visitors we have for weddings and funerals, the PCC has decided to go ahead with building a small extension to the rear of the church as well as minor interior re-ordering of the church. This project will include step-free acce3ss to the church, a new secure vestry and toilets. It will improve the interior space while having minimal impact on all the historic features and the lovely mediaeval setting.
To provide space for the Sunday School, we plan to add a mezzanine floor to the tower, create an enclosed welcoming, soundproof room at the base of the tower and allow the bell ringers to continue to ring from the mezzanine floor. As we will use glass as a key construction element, the original building and activities will be fully visible from the nave.
We hope to introduce a flexible, unobtrusive servery to allow for refreshments to be served at the back of the church.